Taicang Hengtong Chemical Anticorrosive Equipment Co., Ltd. is professional manufacturer of polypropylene, PVC chemical anticorrosive equipment and non-standard equipment. Main products: graphite modified polypropylene tube type heat exchanger/condenser, graphite modified polypropylene falling film absorber, PP vertical and horizontal storage tank, vacuum metering tank/stabilization tank/header tank, vacuum filter tank, multi-functional purifying column/washing tower/absorption tower/packed tower for exhaust gas, PP4-72 common type/PP9-28 high-pressure centrifugal anti-corrosion fan, polypropylene water-jet vacuum pump, polypropylene ion exchanger, polypropylene reaction still/stirrer, PE micropore precision filter, pipe material, welding rob, flange, drum, bend, tee joint, valve and etc.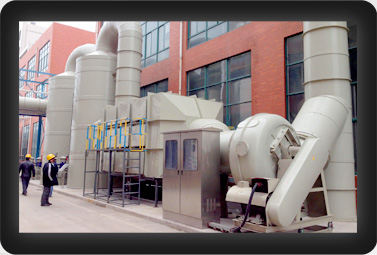 Our company has strong technical force and we always cultivate talents and professional workers. Our designers are professional in CAD aspect. We cooperate closely with research institutes in order to improve our product from design. Our products are widely used in chemical, petroleum, medical, food, oil and grease, dyeing and printing, metallurgy, environmental protection and light industry due to stable quality and our complete after-sale service.
Our company is located in Shaxi town of Taicang in the Yangtze River economic zone. It is within 3km to shaxi exit of Yanjiang highway. And it is within 1 hour drive to Shanghai, Suzhou, Wuxi and Changzhou. We will serve all friends with high-quality product at reasonable price and whole-hearted service. Our company welcomes all colleagues to visit us and we expect to cooperate with you in future.